Our Q2 2020 Property Market outlook, published last week, was generally well received (considering that Malta has almost no property market statistics, some excitement is understandable). Select individuals – chiefly real estate agents and developers – felt bitter about the findings.
The natural reaction to unwelcome news is to blame the messenger. One prominent boss at one of the Big Agencies took umbrage (you can read his comment if you scroll down on this page) at the idea that the Maltese real estate market may go anywhere but up. As most of the Big Agencies were begging for government subsidies last week, one has to wonder at how they reconcile the two opposite opinions.
Of course, the "all is well" brigade is just putting on a brave face and does not believe any of it. But after years of uninterrupted growth in prices and ads (still running!) proclaiming that Maltese property is the "safest investment", it's hard to change tack.
What problems is the Maltese economy facing?
Before looking at our own statistics, these are the latest WHO forecasts for GDP growth. We're talking about the first year of negative GDP growth for the world economy since WWII.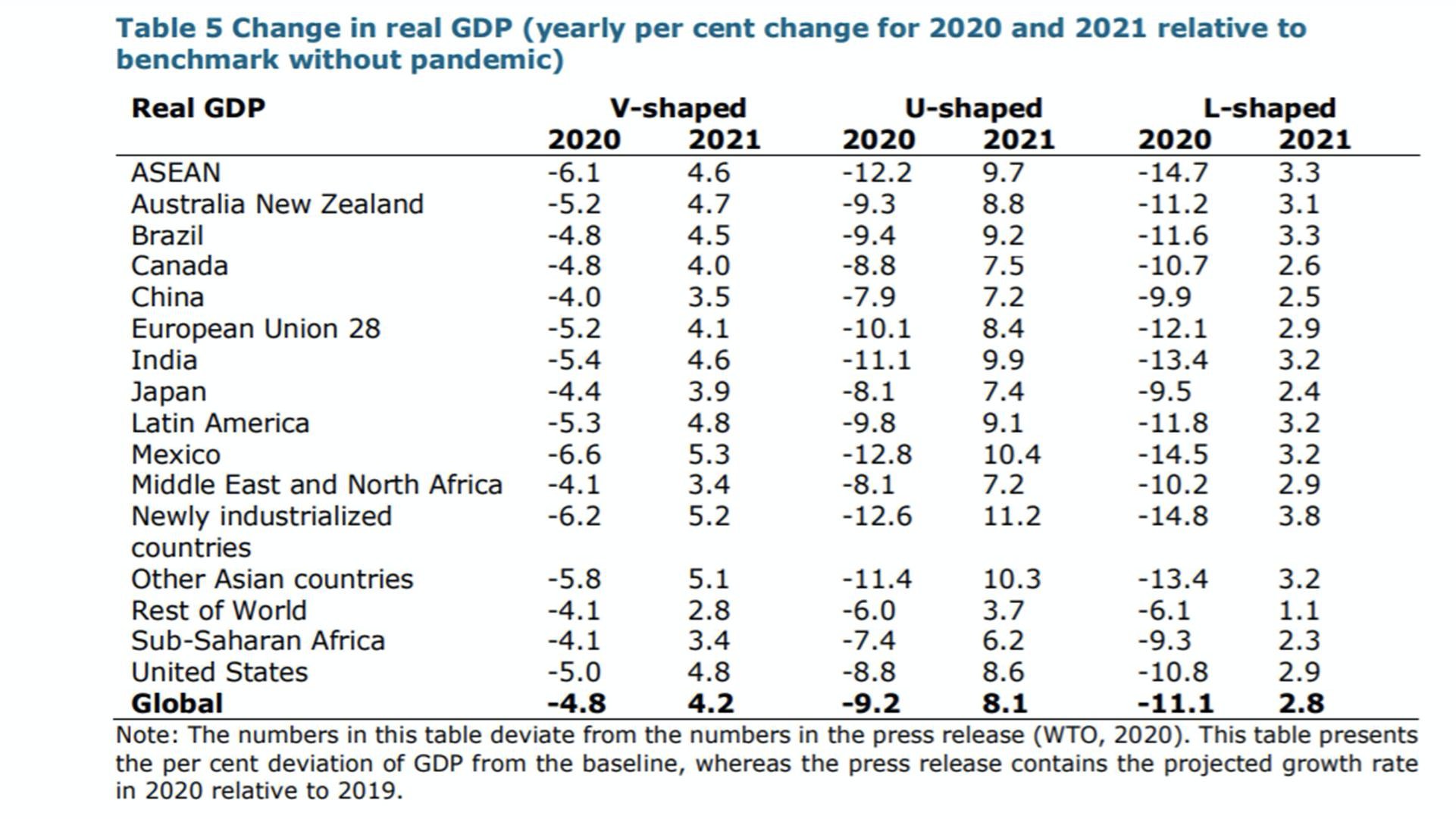 Some other data points:
Serbian diplomatic sources tell us that 350 nationals have already left Malta on emergency flights; most intend to do so permanently.
The IMF projects a 3.5% decline in global GDP in 2020.
The UK Chancellor, Rishi Sunak, has complained that the emergency loans provided by the government are not trickling down to companies because banks are too risk averse. Knowing Maltese banks, things aren't going to be much better here.
The drop in activity is so severe that globally, oil prices are down to a third of what they were just in January 2020, and a chain of bankruptcies is beginning in the industry.
On our end, we have been highlighting plummeting occupancy rates in short lets around Malta. While the obvious, mechanical damage caused to tourism by closed borders will be temporary, household budgets decimated by recession and lack of earnings will hamper tourism revenues for some time even after COVID has left these shores.
Why are short let revenues important for property valuations?
Short let rates underpin the financing of thousands of apartments, farmhouses and other properties in Malta and in Gozo. We looked at a few scenarios in various Maltese localities based on different degrees of COVID-19 related impact on the tourism economy.
Declining short let revenues have a spiralling effect on property prices:
The owner used to make great money (10 – 15% yields were achievable in Malta in 2019) with short lets on Airbnb or Booking.com
As the short lets market dries up, more and more owners put their properties up for long lets – obviously at lower rates. Long let yields in 2019 were between 3 and 6%. It's a big haircut from short let rates.
As the supply of long lets increases, rents go down. Existing tenants try to renegotiate their leases, and if their landlords refuse, they move to cheaper apartments. At this stage, long let yields for a property may be just 2 or 3% of the price of that property in 2019.
Some owners, who bought in the hope of making good money with short lets, are unable to pay their loans (or simply panic) and sell.
The last point – forced sales – is what drives property prices down in a sharp recession such as what we are facing.
How to stay level-headed during a downturn
Some property owners resolutely stick to their valuations (which in Malta as you know can be quite disconnected from reality), ignoring that other sellers exist. What this means is that even if YOU do not want to lower your rent or selling price, someone else will. And that will form a new baseline for future transactions. Think about it: would you buy a farmhouse for €500,000 if someone had just bought a similar one for €300,000?
Good investments will be good investments. In the long run, quality always wins over speculation (ask any AOL or Pets.com shareholders). Do not stress out about solid investments. And if you can afford to, a downturn is a great time to look for bargains.
Your property investments are not a reflection of your self-worth. It is easy to feel disheartened when our investments do not perform as we expect. However, market crashes impact everyone and are not indicative of whether your individual investments are wise.
Markets will recover. As history shows, recessions however deep have a trough and recovery ensues.
Cut your losses. If you have second thoughts about a property you own or – more importantly – are in promise of sale for, do not hesitate to ask for expert advice. It is better to take a small loss on a lemon than have it round your neck for years.
What's your get out price? If you are on the fence about selling, consider what is a realistic price you'd be willing to accept. When buyer's markets come, inflated prices are simply overlooked. Stay realistic.
Property owners, buyers, and renters all feel strong emotions in these unprecedented times. Emotions are bad bedfellows when making important financial decisions. If you feel you'd like an expert advise on your situation, you know where to find us.